Thursday, June 25, 2015
A new documentary has shed light on the cloistered world of London's Russian-born millionaires have fuelled constant headlines in recent years as they buy up properties in some of London's wealthiest areas. But despite renewed attention amid their home country's economic woes, there is still little that is known about the everyday lives of those who have become some of Britain's richest residents.
Wednesday, June 24, 2015
Producer Jason Blum told USA TODAY this week that Ghost Dimension would be the last film in the horror franchise that started with 2009's Paranormal Activity. "It's coming to an end. This is it, the finale," said Blum. "This will keep Paranormal Activity as part of this culture and this particular time in a really fantastic way." Blum vowed that the last film would answer all the questions about the franchise, including who the demon Toby is, We already get a Toby sneak peek in this trailer.
Fightland travels to Beijing and Shanghai China to get an inside look at one of the most exciting emerging markets for MMA. We meet Andy Wang and Andy Pi, two Asian-American's teaching jiu jitsu, and Joel Resnick an ex-pat promoter who convinced the government to license an MMA event for the first time. Finally we visited M-1, an-event that pitted locals against Russian fighter to see the Chinese talent firsthand.
The super-rich are maximizing property value in the heart of London as never before. But they're digging down, creating mega-basements or 'iceberg homes' - nicknamed because there's more square footage under the ground than above. Over the last ten years an estimated 2000 new basements have been dug in central London.

Into these multi-level subterranean structures owners are building anything from cinemas, swimming pools, beauty parlors, squash courts, wine cellars and servant's quarters. Some take as long as three years to complete. As well as the noise of digging, fleets of concrete mixers and lorries taking away the dug soil service the sites, so life for neighbors in some of London's poshest addresses has been hell.
Rapper Riff Raff is on tour.. and is set on fueling his body the right way. After a series of dietary mishaps on his road to getting buff, Riff Raff decides it's time to make a change. He adds a serious workout regimen to his tour schedule and is focused on gainin' weight and feelin' great in hopes of becoming 240 pounds of pure muscle. (Soon after MUNCHIES filmed, he announced that he's training with Hulk Hogan to become a WWE Wrestler.)
SUBSCRIBE | FOLLOW
In the first trailer for the upcoming movie Cop Care above, Kevin Bacon plays a bad-to-bone small town sheriff who's out for blood when someone steals his ride. What kind of people would dare boost a car from such a shady lawman? Two rebellious young kids (James Freedson-Jackson and Hays Wellford) who soon realize the world of trouble they've driven into.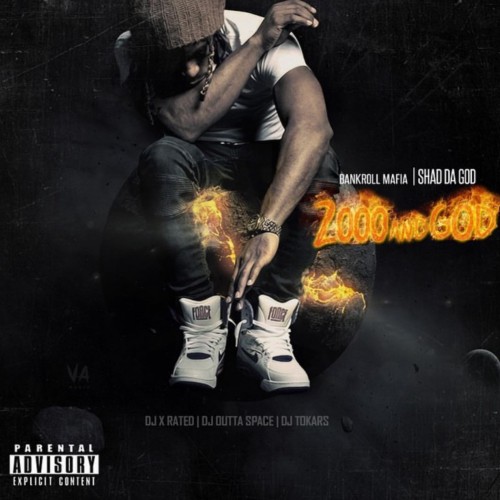 Shad Da God prepares to release his latest mixtape "2000 and GOD". Checkout his latest interview with ThisIs50.com
There's an epidemic of PTSD in American cities, and it has nothing to do with the wars being fought abroad. Homegrown violence and a sense of impunity in America's urban war zones are leaving thousands of teenagers with severe psychological trauma that stunts their emotional and cognitive development.